The Main House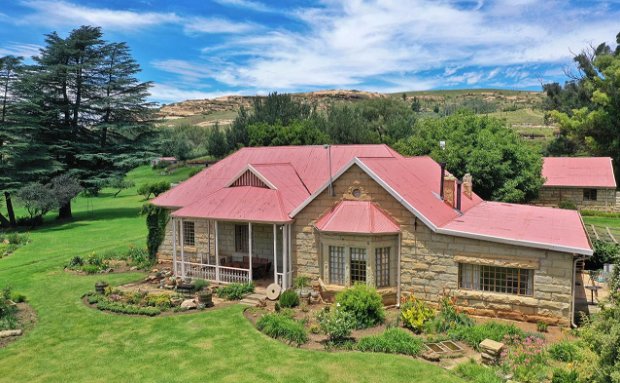 The Main House has always been the heart of St Fort Farm.
Friends and family always gravitate to a spot around the kitchen table where a cup of tea is enjoyed and laughter is exchanged.
One can enjoy a cup of coffee or sip on a Gin and Tonic on the picturesque veranda while enjoying a view of the Mushroom Rock and the country garden.
A big lounge with a log fireplace and a Smart TV with Netflix is the perfect place to snuggle up and enjoy a movie or a good book.
The Main House has 3 en-suite bedrooms (Rooms 1, 2, and 3). Room 1 has a log fireplace and is big enough to fit two extra mattresses. It has a bath and shower. Rooms 2 and 3 have showers. Room 2 can fit in an extra mattress.